Episode # 160
Most Effective Exercise Pairings for Improving Joint Health, Nutrition Hack for Overeaters & More!
Released on April 19, 2018
SHOW TIMESTAMPS
0:05 – Joe makes an announcement regarding Jeff Cavaliere's upcoming Live Event
2:50 – Joe introduces today's sponsor – Casper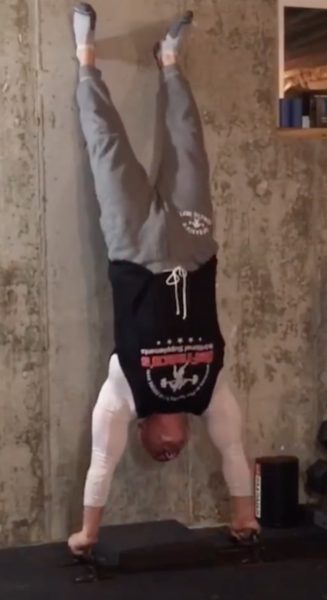 7:00 – Show intro/overview
9:25 – Joe answers his first Instagram DM about "upper back primer" volume for those who overhead press
17:25 – Joe answer Instagram DM #2 and shares a hack to prevent "fat bastards" from overeating at dinner 🙂
28:00 – The back story behind today's main show topic
36:35 – Effective exercise pairing #1 – Combining a hip flexor stretch w/ a glute activation exercise
42:40 – Effective exercise pairing #2 – Combining front & side planks w/ hip external & internal rotation stretches
47:45 – Effective exercise pairing #3 – Combining a pec stretch w/ an upper back activation exercise
52:40 – Effective exercise pairing #4 – Combining RDL's (or 45-degree back raises) w/ a TRX Pike
55:20 – Effective exercise pairing #5 – Combining an "adductor smash" w/ hamstring curls
58:40 – Effective exercise pairing #6 – Combining a weighted calf stretch w/ resisted dorsi-flexion
1:06:00 – BONUS Exercise Pairing, aka, #BestSupersetEver
1:11:45 – Joe asks the audience for a favor 🙂
Important Links from the Show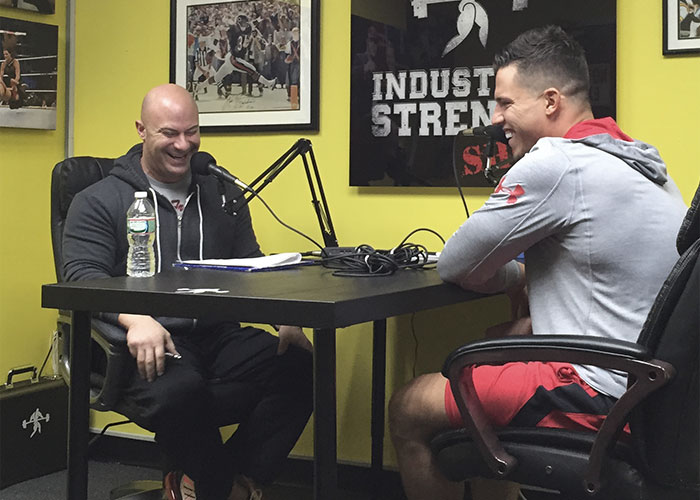 Thanks for listening!
Do you have feedback, questions or suggestions for the podcast?
Click here to send us feedback
Wanna become a SPONSOR? Click here to get started
Like the show? If you LIKED the show, we would truly appreciate it if you can take 60 seconds to give us "5 Stars" and write a short review (1-2 sentences is fine) on iTunes. We appreciate it!
-The Industrial Strength Show team