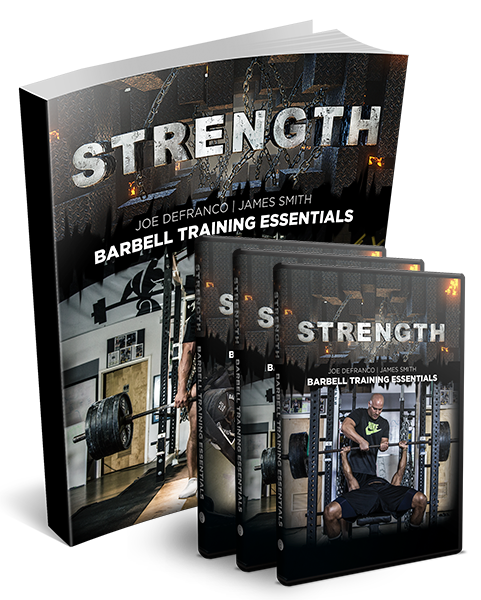 After a full year of hard work (over 40 re-writes on the book!), and too many sleepless nights to count, our STRENGTH System is available and ready to change your training forever!
Whether you're a coach, an athlete, or a lifter who loves to train and hit PR's in the gym, the new Strength System is perfect for you!
Here's what STRENGTH will do for YOU…
#1 – TECHNICAL MASTERY
Whether you want to build muscle, gain strength, get more athletic, or improve your performance on the field, EVERY program you'll ever be on will have some variation of the bench press, squat, and/or deadlift.  That is a fact. They are the fundamental barbell training exercises, and if you want results, you will be incorporating them into your workouts. Because of this, you must learn how to perform them properly in order to get the most out of your workouts. STRENGTH shows you how!
#2 – STAY HEALTHY
To stay injury-free when you start adding more weight to the bar, you need the ability to maintain really good form during your work sets. In the new STRENGTH book and 3-DVD set, we teach you step-by-step our PROVEN methods for perfecting YOUR technique for the bench press, squat, and deadlift. These methods are guaranteed to add years to your lifting career.
#3 – TROUBLESHOOT YOUR TECHNICAL FLAWS & WEAKNESSES
We realize that not everyone is going to be "perfect" all the time. That's life. That is why in STRENGTH,
we took the most common technical flaws when performing the bench press, squat and deadlift and we show you HOW TO FIX THEM
! Our troubleshooting sections just may be the most valuable aspect of this unbelievable resource.
—————
Smitty and I put our heart and souls into this new product because we know it's going to help a lot of people reach their goals.
STRENGTH is one of those resources that you will have – and use- for a lifetime!
Check out what WWE superstar and life-long lifter, Triple H, had to say about STRENGTH…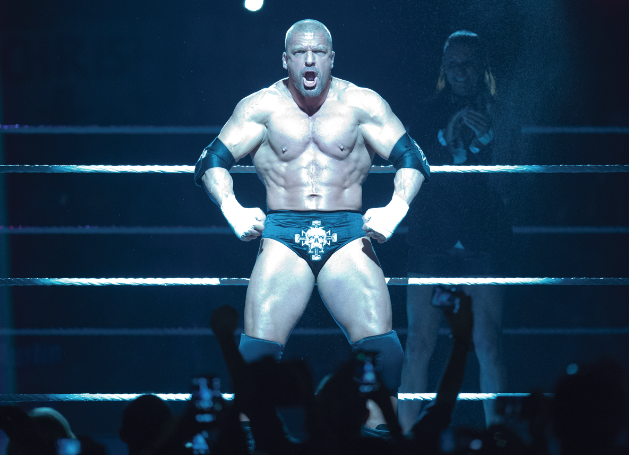 "The lifetime of knowledge and research in this book will help any athlete or lifter reach their strength and athletic potential, while keeping them as injury-free as possible. 
Because I believe this system can take anyone to a new level of athleticism, I have built our programs at the WWE Performance Center around the STRENGTH methodology and teaching model. 
The reason I believe in this STRENGTH system so much is because I've done it and experienced the benefits first-hand." 
To purchase STRENGTH, click the link below:
STRENGTH: Barbell Training Essentials
-Joe D.