Episode # 55
Triple H talks Training, Low-Carb Dieting, Gym Lessons & More!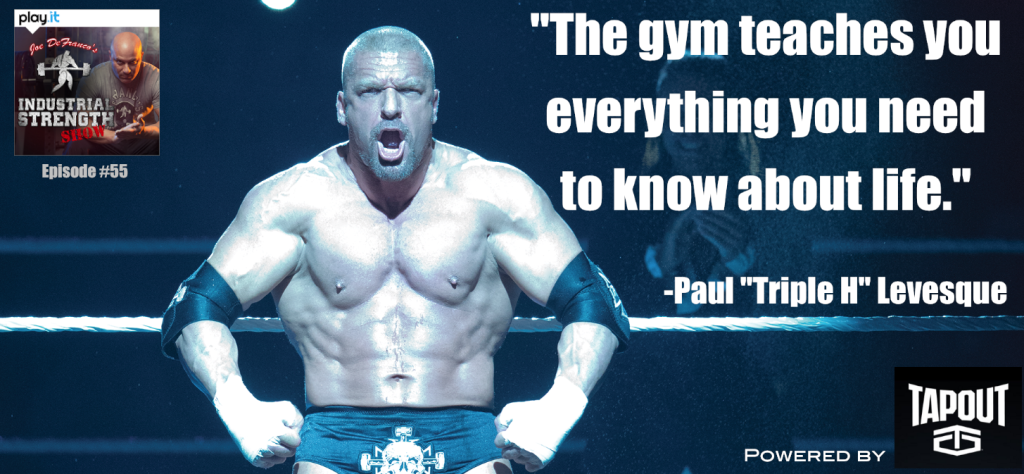 Released on March 31, 2016
In this weeks episode, Paul Levesque [more popularly known as Triple H] finally makes his appearance on the Industrial Strength Show!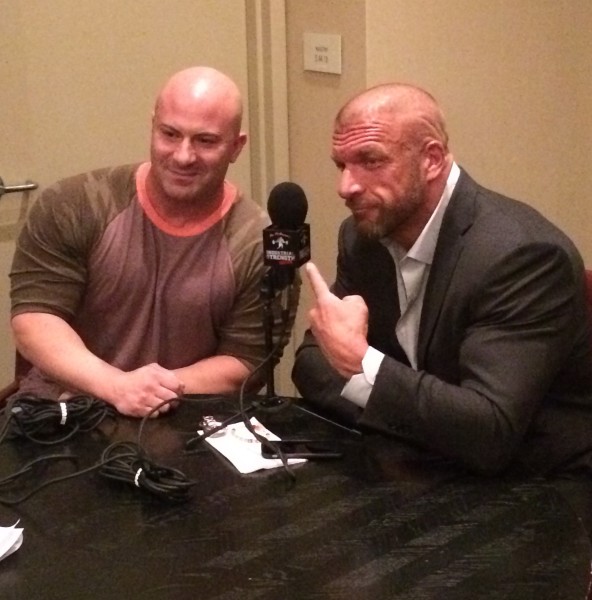 Triple H is a 14-Time World Heavyweight Champion in WWE [World Wrestling Entertainment, Inc.]. Not only that, he is also WWE's Executive Vice President of Talent, Live Events & Creative. Needless to say, he's a busy man.
Joe got to sit down with Triple H last Friday at Madison Square Garden [in between multiple meetings and before his Main Event match] to discuss a wide variety of topics that included Training, Nutrition, Wrestling, Life, and Productivity – just to name a few.
This 1hr 15min discussion is informative, entertaining, and just downright badass!
You guys are going to love it.
SHOW #TIMESTAMPS
07:16 – Triple H tells his version of the story of how he and Joe met
13:08 – The promise that Joe made to Triple H during their very first meeting 5+ years ago
17:40 – Triple H's "old way" of Warming Up vs. the "new way" and how it's affected his training and overall health
23:00 – Why Triple H trains barefoot
27:55 – How switching from Free Squats to Box Squats has improved Triple H's knee health & overall strength
32:30 – How/Why Triple H's shoulders got BIGGER [and healthier] once he stopped lifting heavy weights
35:13 – Triple H tells the story of when WWE superstar Sheamus tried doing "Blackburns" with him
39:15 – The misconception that "training for function" will take away from your hypertrophy gains & aesthetics
43:00 – The reason Triple H trains at midnight
48:32 – What exercise(s) does Triple H "hate so much that he wants to Pedigree Joe D. onto a pile of broken glass"?  [WTF?!]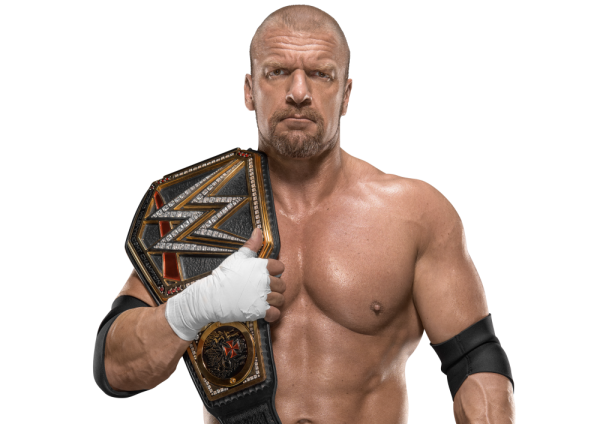 59:00 – Triple H explains why he feels the gym teaches you everything you need to know about life
68:05 – The #1 characteristic Triple H looks for when recruiting new NXT talent [and how it relates to DeFranco's Gym "Original Disciple" Enzo Amore]
69:18 – Who was Triple H's favorite wrestler when he was a kid?
69:41 – Triple H reveals the best overall athletes currently on the WWE roster
71:07 – Triple H's favorite workout music
71:35 – Who did Triple H enjoy wrestling the most during his career?
72:24 – Triple H's all-time favorite in-ring moment 
73:27 – What are Triple H's all-time favorite wrestling matches to watch?
74:30 – Who's the better boxer – Triple H or Stephanie McMahon?
76:00 – Triple H talks about his current [leaner] physique and his low-carb diet
78:25 – Is Triple H on a strict "Keto" diet year-round or just when he's peaking for Wrestlemania?
80:55 – What will be Triple H's "goto" cheat food after his Wrestlemania match this year?

Important Links from the Show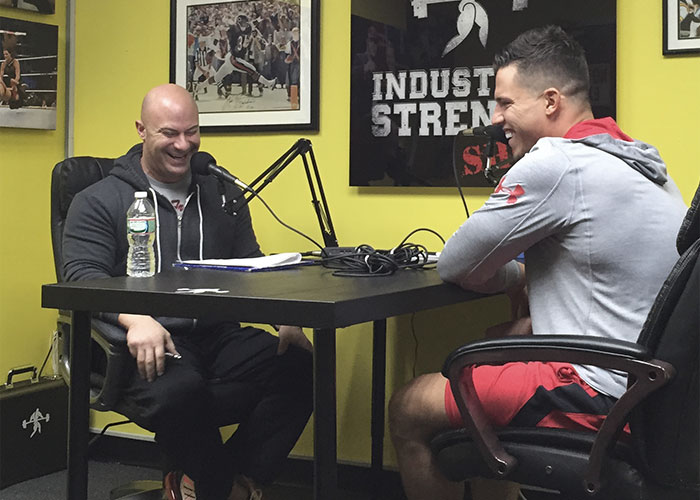 Thanks for listening!
Do you have feedback, questions or suggestions for the podcast?
Click here to send us feedback
Wanna become a SPONSOR? Click here to get started
Like the show? If you LIKED the show, we would truly appreciate it if you can take 60 seconds to give us "5 Stars" and write a short review (1-2 sentences is fine) on iTunes. We appreciate it!
-The Industrial Strength Show team